Nissan Altima Savings Near California, MD
The demand for really good sedans has never wavered, despite the immense popularity of other vehicle types - we're looking at you, SUVs. And one of the best ones on the market is the Nissan Altima.
This midsize sedan is a wonderful daily driver for families, able to take on commutes, road trips, and all the jetting around town that you have to do with ease and comfort at heart. The Altima is also a safe choice, with plenty of advanced safety equipment keeping everyone inside well protected on the road. A long list of premium features and amenities in the cabin ensures that drivers and passengers alike will stay connected and entertained until you reach your destination.
When it comes to style, the Altima manages to shake off the limitations of what a "family sedan" looks like. This one is eye-catching, dynamic, and anything but boring, with a sleek profile and a bold stance that gives it an air of sophistication and poise.
There's so much to love about the Nissan Altima that it really merits a closer exploration. Below, we'll look at a few of the best parts of this beloved midsize sedan and show you what makes it such an excellent contender in the class. Then you can claim a fantastic offer on your favorite trim at Nissan of Lexington Park!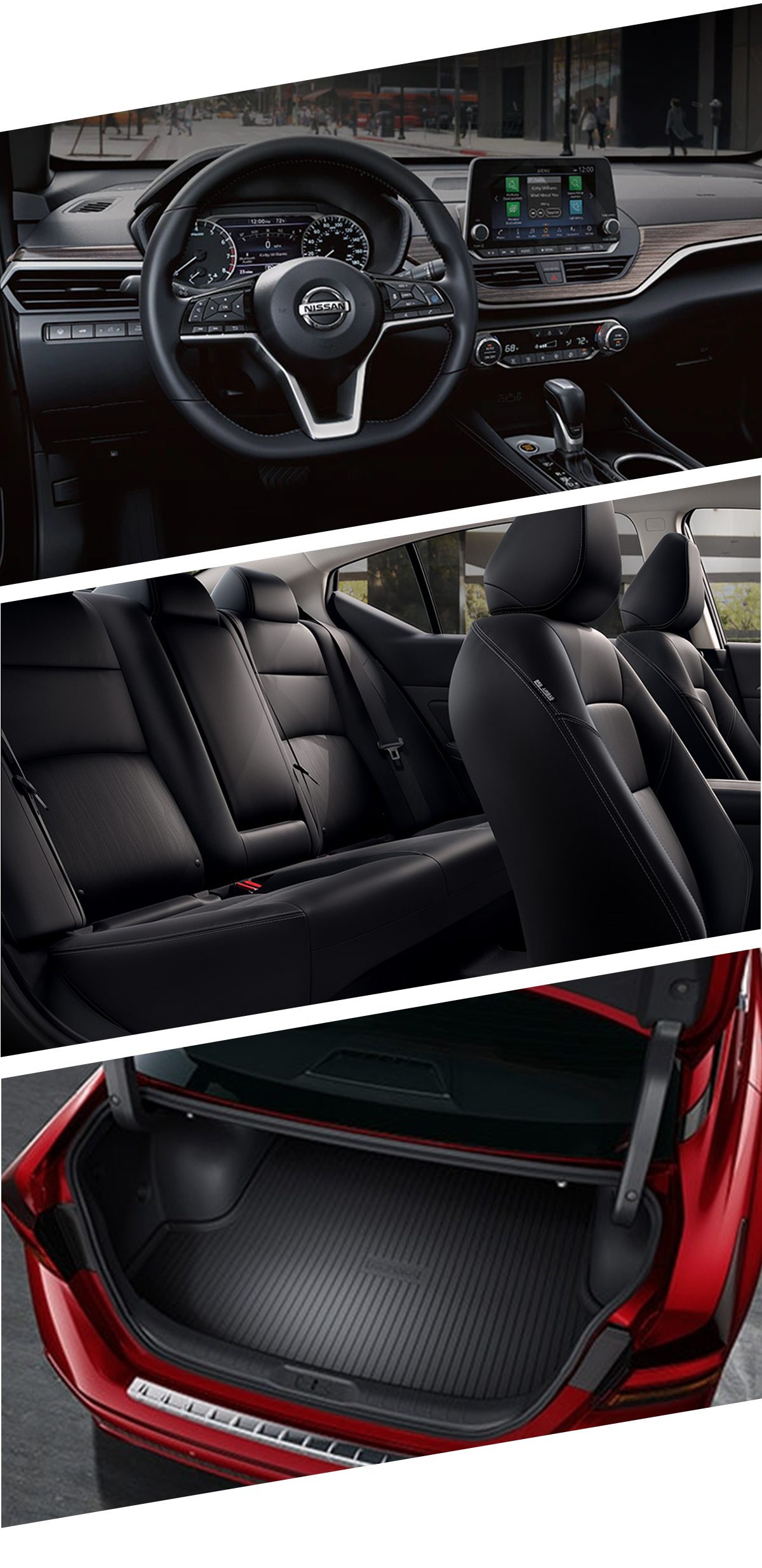 What's New in the 2022 Nissan Altima?
The Nissan Altima has a long history as a standalone model and an even lengthier one when thinking of the sedans it succeeded. The 2022 model is part of the sixth generation of Nissan Altima production that debuted in 2019. The sixth-generation Nissan Altima introduced sporty, forward-thinking design elements to compete with other family sedans. In 2022, the Nissan Altima earned a Midnight Edition Appearance package for SR models, a sleek upgrade with dark accents. You can also option LED turn signals on your mirrors for the first time on the Nissan Altima. Like other sixth-gen models, the current model runs on two efficient and potent powertrains. Though some minor accessory and appearance updates grace this year's model, few changes for the 2022 Nissan Altima result from Nissan releasing a nearly perfect car at launch.
Nissan Altima History Highlights
The Nissan Altima was originally introduced in the early 1990s - and was then called the Stanza Altima. Lauded for its reliability and value, this midsize sedan gained a loyal fan base over its first decade. The "Stanza" was dropped from the name as the Altima underwent a variety of upgrades and updates during those first years. These improvements ushered in more comfort and convenience features, expanded technology offerings, enhanced safety equipment, and helped the Altima become the class standout that it continues to be today.
Find Your Altima at Nissan of Lexington Park
The Nissan Altima is just one of the Nissan model that is ready to impress you! We've got the full lineup of the latest and greatest options from this beloved brand in stock and priced to sell at Nissan of Lexington Park.
If you're looking for a large selection, spectacular savings opportunities, and customer service that just can't be beat, you'll love what we have in store for you here! And you can get started right now, just by clicking over to our online inventory and taking a look at our selection.
When you're ready to take the next steps toward being a proud Nissan owner, we'll be here and ready to help you enjoy the most rewarding car buying experience you've ever had!